Hello my sacred friend . . .
This week, I'd like to share with you two things . . .
The FIRST is that the latest episode of the Crystal Shaman Life Podcast is up and ready for your listening. In this episode I'm diving into the crystal altar of the month and the messages shared by Chrysoprase . . . a stone of hope and sunny optimism.
Listen HERE:
Next . . . 
I want to extend a special invitation to you to join me for the . . .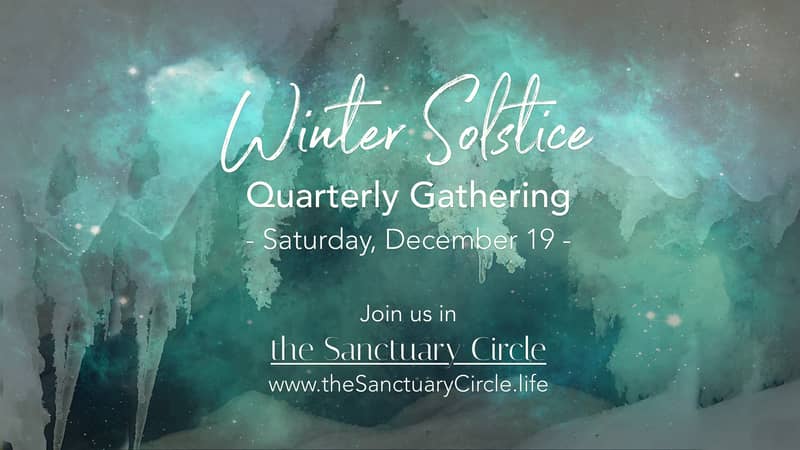 Sink into the softness of sacred space as we cross the threshold into the winter season, welcoming this season of inner exploration and discovery.
Join us for the Winter Solstice Quarterly Gathering in 
Sign up HERE! https://crystalshamanschool.com/thesanctuary/
with love and crystals, Lori
P.S. Join us for the upcoming Quarterly Gathering in the Sanctuary Circle as we attune to the magic and wonder of the winter solstice. Sign up here: www.thesanctuarycircle.life